The second day of exhibition, arranging exhibition
According to the stipulation, the time for arranging exhibition is June 16,2014,London time .In the morning Patrol Hawk team is busy taking exhibition posters, color pages and samples to the exhibition site. Marking number on them, in case of omission.
On the exhibition scene, workers take us to the booth number, that is London Excel Hall, No.S10 Booth, No.B2450.In this exhibition booth, Patrol Hawk will show its own high-quality burglar alarm products to the world.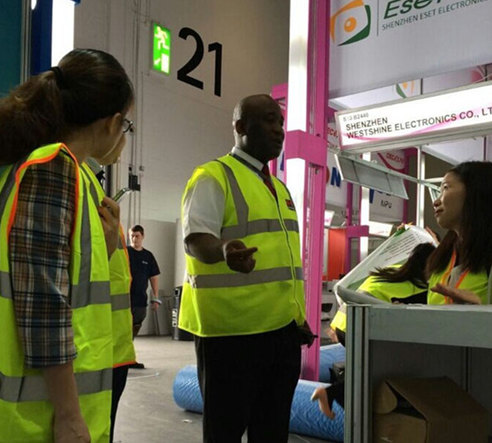 Arranging exhibition under foreign friends' guidance
Arranging exhibition methodically, the exhibition booth of Patrol Hawk takes a totally new look with the arrangement of propaganda posters.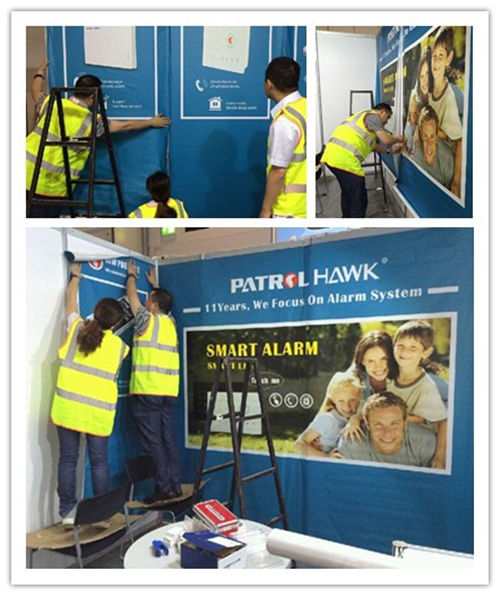 Patrol Hawk arrange exhibition
Dear family members far away in London, you've had a long day
Keywords in the article:
Alarm system,home alarm system,wireless alarm system,Alarm Security,Alarm Wireless