Exhibits of Patrol Hawk in Security China 2014
The China International Public Security Expo is ongoing in full swing. Shenzhen Patrol Hawk Technology Co., Ltd is splendid in this exhibition. Dozens of alarm system were launched, which are widely applied into home, commercial, industry and other fields.
Following is the newsletter of exhibits of Patrol Hawk:
GSM Wireless Smart Alarm System G1:
It is the first alarm system with smart phone APP control, with fashion and exquisite appearance. G1 is very popular by our customers when listed, and global users is over 600,000.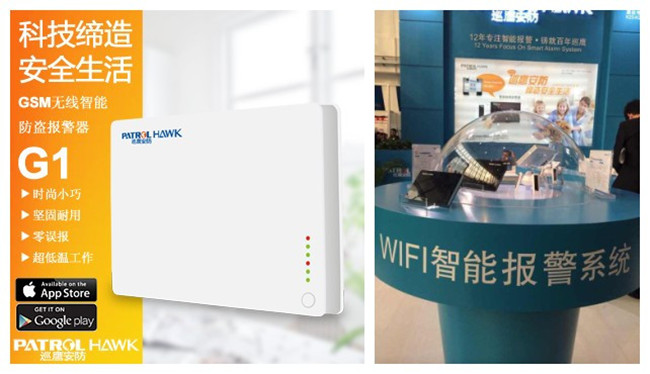 GSM Wireless Smart Alarm System G1
GSM Wireless Smart Alarm System G2:
It is the new products launched by Patrol Hawk in 2014. It comes with high sensitivity touch keypad, which is easier to operate. G2 also comes with built-in siren, multi-language voice prompt can be switched freely, and full function which makes your home life and safety at your fingertips.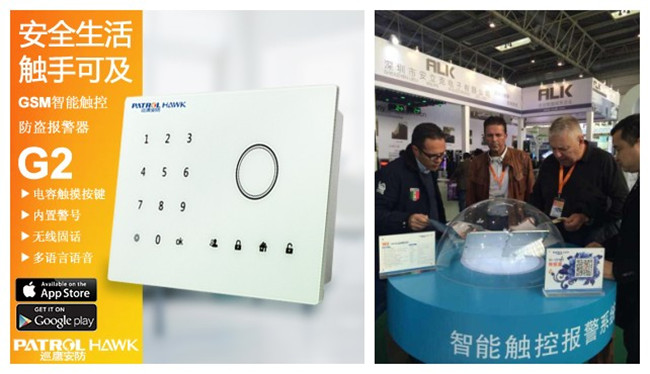 GSM Wireless Smart Alarm System G2
Patrol Hawk dedicated in R & D, manufacturing alarm system for over 12 years, our belief is to serve the society with science and technology, to create the safe life. Patrol Hawk is looking forward to your cooperation, realizing a win-win situation.
Keywords in the article:
GSM Wireless Smart Alarm System,Patrol Hawk ,