Product Update Notice
Dear Customer,
Here a product update noice for your attention.
Today we release a new version IP camera V-see for you, and the original V-see will be stopped supplying after 15 July, 2018. The difference between the new one and original one is as following table.
If there're any questions about the new V-see, please feel free to contact our salesman.
Attached Table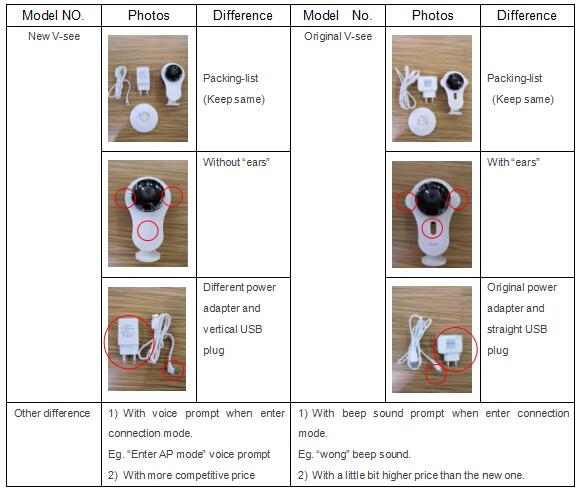 Thank you for your attention.
MARKETING DEPARTMENT
SHENZHEN PATROL HAWK TECHNOLOGY CO.,LTD.
15 JULY, 2018
Keywords in the article:
Product update, V-see, IP camera, Vsee