Wireless Smoke Sensor PH-WYG
Sound & flash alarm/LED indicating alarm Dust-proof, Moth-proof, anti white light interferenc.
Hotline: 086-0755-26498270
Fax: 086-0755-83976450
PH-WYG is a wireless photoelectronic smoke detector. With a unique structure design and an intelligent MCU to process photoelectronic signals, it's provided with dust-proof, mothproof an anti-light interference etc. functions, ensuring the detector stability from design basis. Meanwhile, the detector could be programed to an alarm system via wireless netowrking, suitable for allkinds of installation environments and enhancing users' perception of alarm signal. It reacts very quick to visible smoke reeased by smoldering fire and flaing fire, and suitble for fire alarm in houses, factories, shopoing malls, hotels, restaurants, office buildings teaching buildings, banks, libraries, warehouses etc.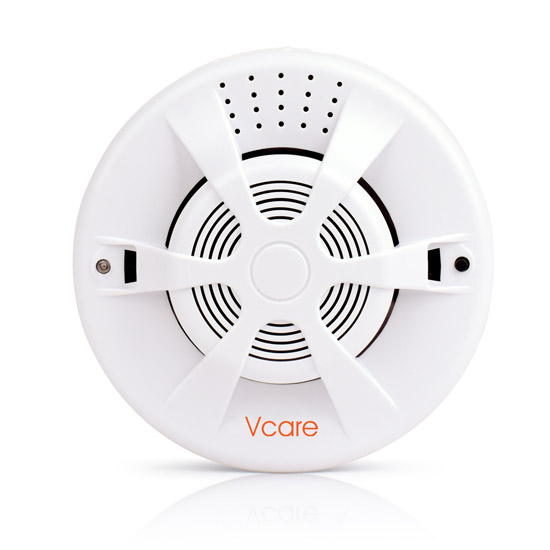 Features:
Adopts MCU Auto-Process technology.

Wireless networking to alarm system.

Hush Button

Malfunction auto-check.

Auto-reset after triggering.

Infrared photoelectronic sensor.

Sound & flash alarm/LED indicating alarm.

Anti-FR interference (20V/m-1GHz)
Parameters:
Operating voltage:
9V battery (6F22 carbon battery, DC type)

AC 220V/110V with 9V backup battery ()AC type

Static current: ≤20uA

Alarm current: ≤40mA

Battery life: carton battery for about 1 year

Alarm indication: LED flashes in red.

alarm sound: ≥ 85db/3m

Code form: 2262

Radio frequency: 315MHz/433MHz

Radio transmtting distance: 200m (open area)

Operating temperature: -10 ℃ - 50 ℃

Humidity: ≤ 95%RH

Dimension: 128*38mm

Detecting area: 80㎡ at 6-12m installation height,

60㎡ at installation height < 6M
hot key:
Wireless Smoke Sensor
*

Indicated required field
Inquire: Wireless Smoke Sensor PH-WYG
*

First Name:

Please fill in your First Name

*

Last Name:

Please fill in your Last Name

Company name:

Please fill in your company name

Telephone number:
Mobile phone number:

Please fill in your telephone number

*

E-mail:
Country:
Address:

*

Inquire intention description:
Please fill in the quantity and description of

Inquire

products for uniform stocking.
Power supply: DC9V laminated batter Wireless transmitting distance: 100m Wireless frequency:433Mhz/315Mhz