One-key Panic Button PH-PNC
Double alarm types: one-key press alarm and pull alarm Zero standby power consumption Low-battery detection
Hotline: 086-0755-26498270
Fax: 086-0755-83976450
Panc Button,model PH-PNC. It has emergency alarm functions. Once the emergency incident occurs, the detector will be triggered to transmit the signal to the host by wireless way so as to achieve the effect of emergency call. This product is suitable for all the places where the security protection is needed. such as residential areas, companies, shipping malls, hospitals, banks, guard post etc.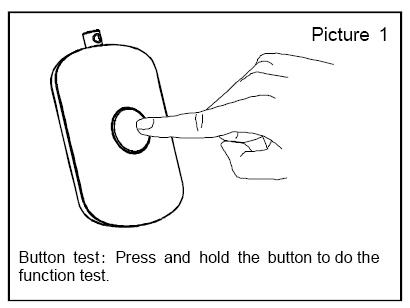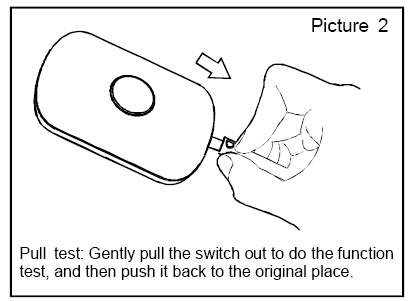 Main Feature:
Double alarm types, button types and pull type.

Compact appearance, can hand it up.

Zero Standby power consumption

Low-battery detection

MCU coding, cmpatible with 2262/1527

Anti RFI (20V/m-1GHz)

SMT Process
Technical Specification
Operation voltage: 3V (1*CR2032 button cell)

Standby current: 0uA

Alarm Current: ≤25mA

Alarm indicator: red LED

Low-battery indicator: rapid flash of red LED

Transmitting frequency: 315MHZ or 433Mhz

Transmitting distance: 50M to 100M

Temp.: -10 ℃-+50℃

Humidity: ≤80% RH (no congelation)

Dimension: 36*58*15mm
hot key:
Alarm system,home alarm system,wireless alarm system,Alarm Security,Alarm Wireless
*

Indicated required field
Inquire: One-key Panic Button PH-PNC
*

First Name:

Please fill in your First Name

*

Last Name:

Please fill in your Last Name

Company name:

Please fill in your company name

Telephone number:
Mobile phone number:

Please fill in your telephone number

*

E-mail:
Country:
Address:

*

Inquire intention description:
Please fill in the quantity and description of

Inquire

products for uniform stocking.